Completing a batch and sharing results
---
Share feedback
Thanks for sharing your feedback!
Once all participants have answered to dialog batch, it's time to complete it and publish the results.
1. Completing a dialog batch
You can complete a dialog batch from the settings: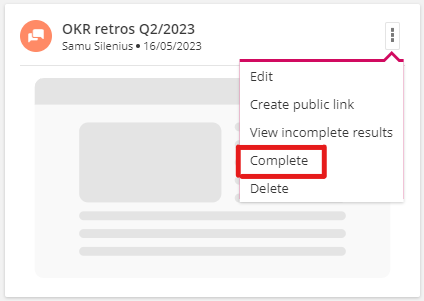 Completing the batch will close it to prevent any further answers and automatically generate the results page and open it in a new tab.
2. Results page
The results page shows the answers to all questions in the dialog. Answers to all types of multi-option questions are visualized in quantitative form (with a few options to choose from) and all open text answers are shown as "post-its" similar to workshop identification work phase results. If the dialog participants were registered users, the results can be filtered based the team information from the top left corner of the results page.
The results page link is sent automatically to all registered users that participated. If you want to share the results to external parties, the page's URL is already in public link form that is accessible to anyone. The answers can also be imported to 4straction workshops for further analysis, if needed.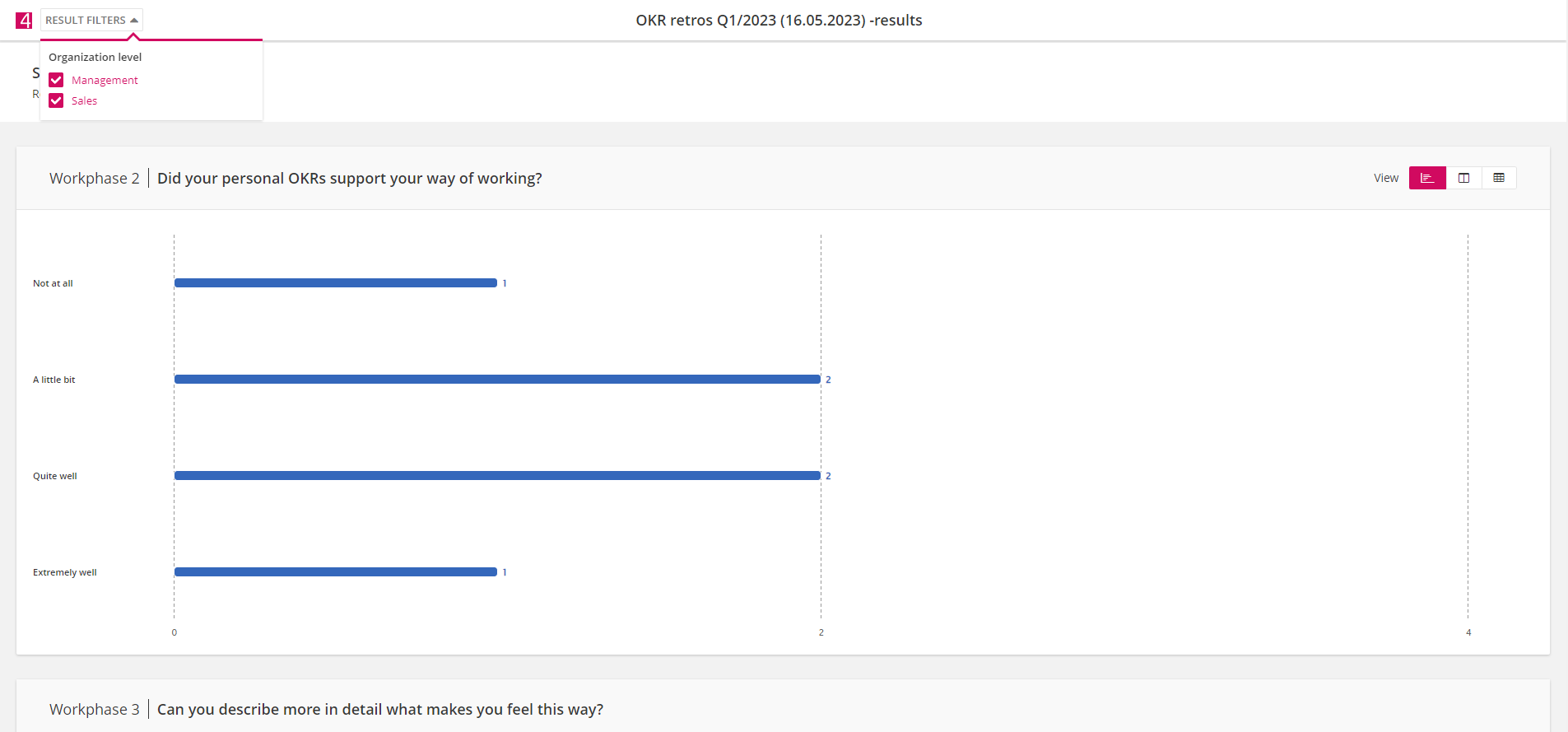 ---
Was this article helpful?
---
What's Next